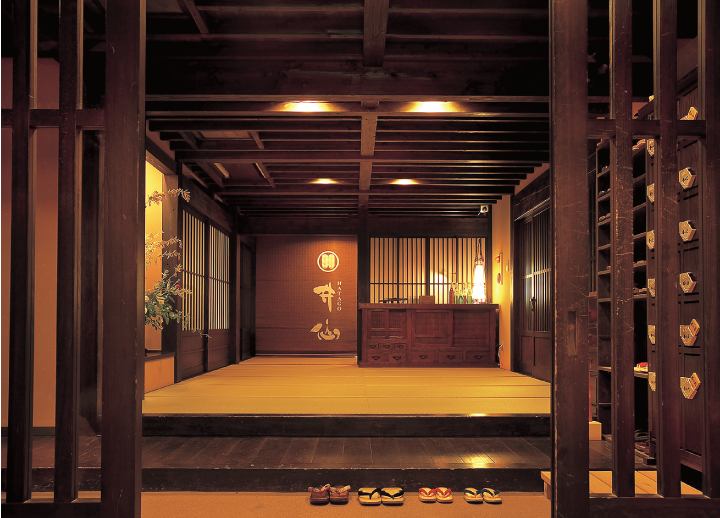 The HATAGO ISEN experience is all about relaxing and enjoying a comfortable stay, combining the best of a traditional onsen accommodation with the convenience and facilities of a modern hotel.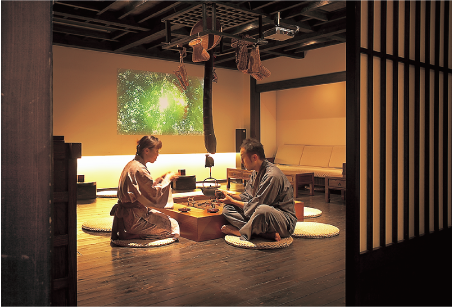 A place to relax.
Next to the main front desk is an area where guests can relax, warmed with a traditional natural fire. Take a short rest at any time of the day.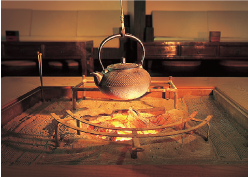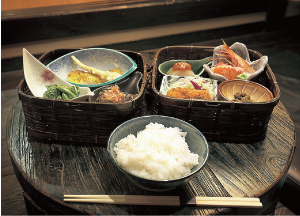 Late arrivals.
We can provide services for guest planning to arrive later than usual. Preparing for around 9am, you can enjoy local Uonuma cuisine in your room when you arrive. Please ask for details.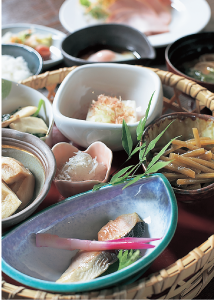 Dine your preferred way at HATAGO ISEN.
Japanese cuisine in Murangozzo; Western style cuisine in Mizuya. Room Service is also available. If you wish to have a late breakfast, feel free to change 'breakfast' to 'lunch' at Murangozzo. Please let us know if you intend to do this when you check in.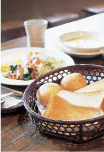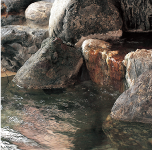 'Onsen' hot springs.
All of the baths at HATAGO ISEN are sourced from natural onsen hot springs – from the private baths to the baths on the top floor. Enjoy a relaxing soak in them whenever you want during your stay.
Barefoot style.
Take off your shoes at the main entrance within HATAGO ISEN and enter the main hotel area, into your room and the other facilities. Enjoy the feel of traditional tatami mats, just like in a traditional Japanese home.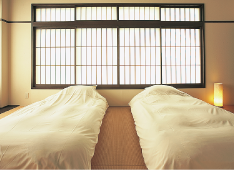 Comfortable bedding.
Our bedding is an extremely comfortable 'bedmat' style – lower than a normal bed and a higher than a traditional Japanese futon. You can be sure of a very comfortable nights rest.
Enjoy your stay… your own way.
At HATAGO ISEN we aim to provide our guests with what they need and when they need it, in an effort to make each stay the most pleasant and comfortable possible.
The only thing fixed is that you will be resting and staying in your guest room. Dine in the hotel, eat in your room, eat out in town – it's up to you. Will you prefer to stay in the hotel and have a totally relaxing experience? Or will you want to make use the hot spring baths, which are available to you at any time. Or will you want to go out and enjoy the nightlife in Yuzawa and mingle with the locals and other travellers? It's all up to you when you stay at HATAGO ISEN in Yuzawa.
The bottom line is that we want you to get the maximum enjoyment out of your precious holiday time when you stay with us.
Ours is an easy to understand, simple but stylish and comfortable accommodation. Of course, each guest has different needs and so we aim to cater for those needs, offering a variety of different rooms and styles… there should be a room style for everyone.
The person who wishes to stay in their room reading or just relaxing; The couple who want to enjoy a private outdoor 'onsen' bath in their room; The family or group who want to stay in a large room together.
We can offer the accommodation to suit your individual needs, letting you enjoy your stay in Yuzawa to the full.
Echigo Yuzawa HATAGO ISEN
HATAGO ISEN is a conveniently located accommodation right in the center of Yuzawa Town, right next to the main station. Once inside though, you feel like you have been transported to another place.
Address:
Yuzawa 2455 Yuzawa-machi Minamiuonuma-gun
Niigata-ken Japan 949-6101
Telephone (General Enquiries):

025-784-3361
Location:
HATAGO ISEN is located within a minute walk from the West Exit of JR Echigo Yuzawa Station, Yuzawa Town. Yuzawa Town is located about 200km to the north of Tokyo in Niigata Prefecture.
By Car:
From the Yuzawa Interchange (I.C.) of the Kanetsu Expressway, it is just a few kilometres to HATAGO ISEN.
By Train:
Using the Joetsu Shinkansen, the journey to JR Echigo Yuzawa Station takes approx. 80 minutes from Tokyo Station and 60 minutes from Niigata Station.
Reservations / Enquiries (9am-5pm):
+812-5784-3361
Fax Enquiries:
+812-5784-2013